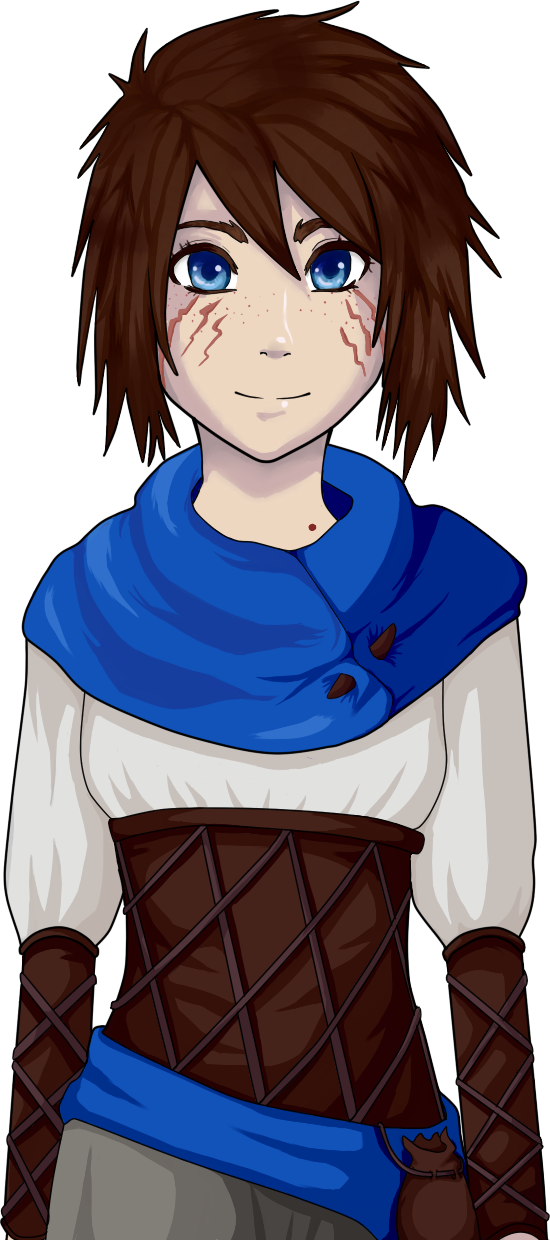 Siari and Daydreamer
She often has her head in the clouds, forgets the time and everything around her. One who would observe her during this could gain the impression she might, at every moment, just get carried away from the wind with wide spread arms.
On the one hand Elora loves the highland, its almost untouched nature, the rough but also cool and clean wind, the majestic view over all the valleys and not last over the Harpies.
On the other hand she longs to travel the world and to broaden her horizons. She wants to at least have seen her parents' home once and have lived in the surrounding land and maybe even in the city for a while.
Her parents belonged to the first people who, after the War of Fire had ended and the Harpies were dispelled, trekked north to the highlands. They left their former farmyard in the surrounding land of Rih to settle at the base of the Harpy Mountains. At this point in time Elora wasn't born yet.
She could imagine to work as a historian or archivist, because it would grant her access to the impressive library, which she only knows from stories. If she wouldn't be accepted among the scholars, she could resort to her skills as tailor and weaver to get books, maps and scriptures, which she then could study on her own.
Besides, in Rih she would have contact with people of other folks and could exchange views with them on believes and culture.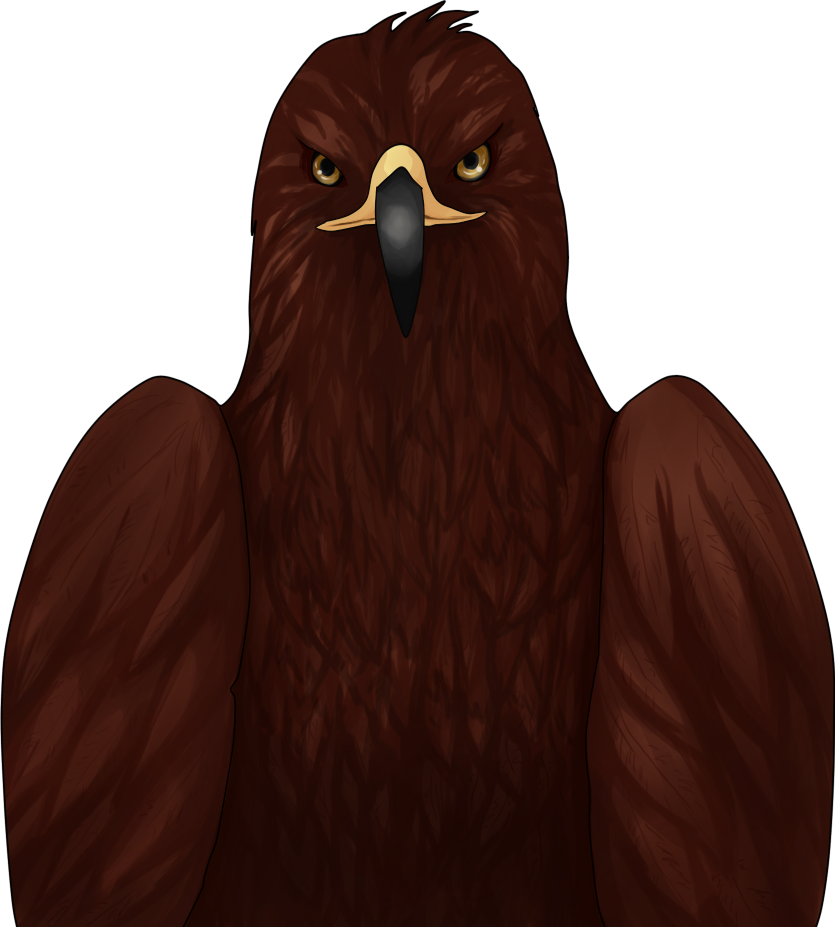 Eagle and smart-alecky
As Elora's constant companion he is used to humans since many years, with their world and their customs, and even his own nature matched them a little.
He never gets tired - even is happy - to point out Elora's mistakes to her and to lecture her, often even with a certain blasé attitude. Not seldom and with a certain glee he teases and mocks her. Usually it is a kind of game between the two, at which she counters, but from time to time it causes Elora to be sulky and to give Keno the cold shoulder. In this case Keno has no choice but to come off his high horse and to apologize.
Although the presence of other humans still causes him discomfort, he reluctantly tolerates it to be close to Elora. He seeks out this closeness not least because of the fact that she alone is able to hear his voice.
Since the first day, when Elora had found him, he felt a connectedness which he could not explain. He feels how his spirit and soul were tormented, but his amnesia denies him the possibility to figure out the reason for his suffering, let alone to find a cure. But, however much it might plague him, it is the mere presence Elora's which brings him relieve.
His relationship to Elora is earnest. Even if he might not show it to her all too bluntly, he wouldn't falter for a single moment to risk his own life to protect and preserve hers.